More than 2 million Iranians register for Arbaeen pilgrimage
Date: 7th October 2019
0 vote(s)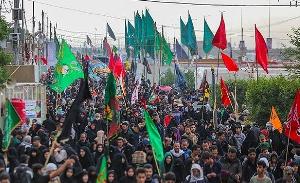 More than 2.1 million Iranians have so far registered their names for taking part in this year's Arabeen pilgrimage.

All Iranians who want to go on the spiritual journey are required to register their names on a special website named Samah.

Registration began on August 23 and as of Saturday night, the number of those registering their name reached 1,112,000.

Each year, a huge crowd of Shias flock to Karbala, where the holy shrine of Imam Hussein (AS) is located, to perform mourning rites.

In the past few years, around 20 million pilgrims from all over the world took part in the mourning ceremonies in the Iraqi holy city marking Arbaeen.

Arbaeen will fall on Saturday, October 19 this year.

The number of Iranians participating in this year's Arbaeen marches is expected to exceed 3 million.